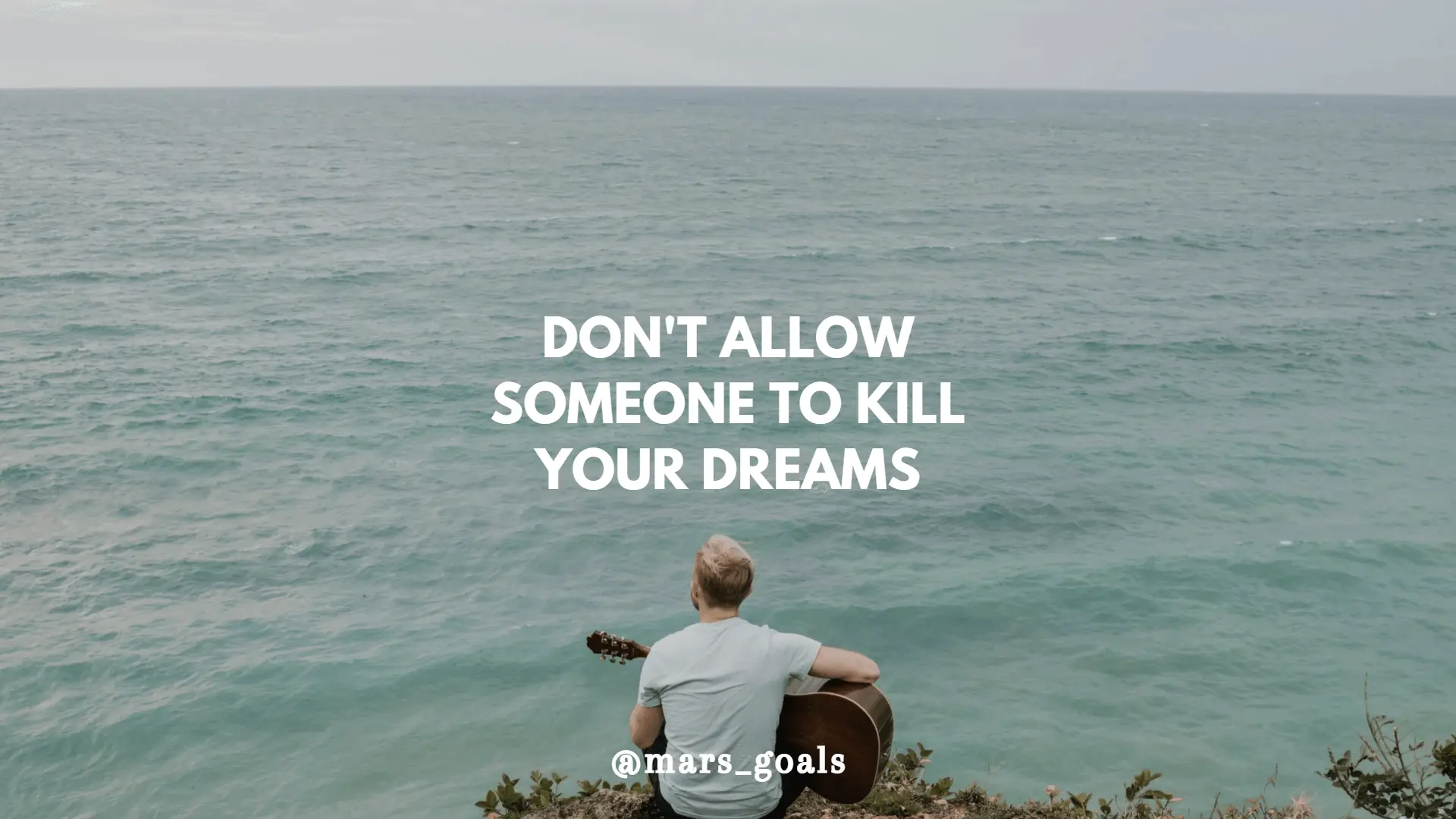 DON'T ALLOW SOMEONE TO KILL YOUR DREAMS
Never give up on what you actually want in life and to follow your dreams. It serves as a reminder to maintain our resolve, remain persistent, and have faith in our own skills. We can attain our objectives, find happiness, and find fulfillment by following your dreams. Inspiration and motivation help us to be true to ourselves and achieve the goals and ambitions we have for ourselves.
The creative story about this quote:
A lovely family who lives in a rented home. A family consists of a father, mother, and two children. Jonny and Sam are the names of the children. Sam works as a software developer and Jonny is a student, father is a shopkeeper, and mother is a housewife. They belong to a middle-class household and followed in the footsteps of others and they never make a fresh decision and always go for the safe zone. If they do something wrong, they will be unable to handle the problem because they are solely reliant on the salaries of their father and Sam.
In that situation, Jonny has completed his schooling and wishes to pursue higher education. His parents' preference is for him to consider engineering, but Jonny is fascinated with artifacts and wishes to pursue a career as an archaeologist. His parents forbid him from doing so because they are unaware of the field's potential. Jonny tried to persuade his parents to reconsider their minds, but they refused. So Jonny decided to study engineering, but he couldn't find a college in his city, so he decided to stay near the college.
In the two months leading up to the college's opening, he visited nearby museums and archaeological sites to gain expertise. His father is aware that Jonny visited those locations and has warned him not to undertake anything linked to archaeology. After two months, the college opened, and Jonny and his father rode the train to school. During the train journey his father advises him to concentrate on studies and avoid doing anything related to archaeology. Jonny also told his father that he would focus solely on his studies.
Johnny sent his father, and he arrived at his home. Jonny is going to college and doing well in his studies. In the meantime, he was conducting research on the artifact. He spent the holidays at their house, enjoying those days before returning to college to do his studies. His parents think he was only focusing on engineering. Because his father warned him, Jonny did not tell about his research.
One day his parents were watching the news and they said that 500-year-old artifacts had been discovered and were discovered by a college student named Jonny. His parents did not notice, because it was merely a news item for them, so they changed the TV channel. The next day, his neighbor congratulated them for their son's efforts. They, on the other hand, have no idea why they are appreciated. His parents asked the neighbor for the reason, they said Jonny's achievement.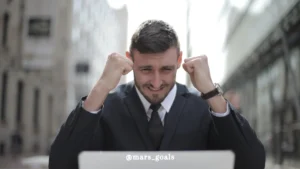 His parents went to Jonny's college and learned about his research and his parents apologize for not allowing him to pursue his ambitions. If his parents allowed him to pursue archaeology, he would have accomplished a great deal more. If Jonny loses hope, it indicates he won't be able to accomplish his goal. He was self-motivate and pursued studies and research.
Someone will not be able to kill your dream, if you are confident in your ability to attain it.