IT'S NEVER TOO LATE, AND YOU'RE NEVER TOO OLD TO BECOME BETTER
Life is full of opportunities, if you lose some chance in a certain stage of your life don't worry, in some other stage in your life you can become better. To attain your dreams, you need to put your effort and have believe your dreams. Don't compare yourself with others, if they may achieve their dream in his earlier stage of life. We don't know when they start preparing for their dream. And don't think that just because you've failed previously, it's impossible to achieve your dream. It's never too late to start preparing, so believe in your dreams.
The creative story about this quote:
A family consists of a mother, a father, and one son. Steven is the name of the son. The father is a film director, and the mother is a stay-at-home mom. Father's friend is a photographer and he is very popular. Weekends are spent looking for filming locations by Steven, his father, and his father's friend. Steven learned how to capture beautiful pictures from the photographer. The photographer did his work in a fascinating way .  So Steven liked that work and he decided to be a photographer in the future. He also enjoys adventure, therefore he set a goal as a wildlife photographer.
Steven tells his parents about his ambitions, but they prefer to pursue careers in the medical area. Steven's parents sternly advised him to pursue a career in medicine. Steven listens to what his parents say. He worked a part-time job while going to school and saved money from that job to purchase a professional camera. One day, when cleaning Steven's room, his mother discovered the money. Steven's father warned by his mother to spend this money for his studies after hearing from his mother.
Steven continues to save money. He purchased the camera on rent, studied photography, and conducted numerous experiments while taking pictures. His father lost a lot of movie prospects back then because his father's movies weren't well-run. Due to this, Steven give the major responsibility of care for his family. He had to give up his dream in order to support his family because he is unable to pay the camera's rent.
His parents' dream came true, and he became a doctor. He was hired by a hospital and he married, and they had two sons. He looks after them and leads a happy life. One day, a photographer is invited to his hospital for marketing purposes. The photographer is the son of a friend of Steven's father. Steven realized the photographer because they were friends in childhood school. On the weekends, Steven teams up with that photographer to take stunning pictures.
His father was given the opportunity to direct a film. He restarts the film and buys a professional camera as a gift for Steven because he is aware that Steven gave up his dream in order to care for his family. Steven finally acquired a camera and gained experience by working with his friend. Steven ventured into the forest and engaged in various adventures to capture magnificent images. He gained popularity after publishing a lot of images.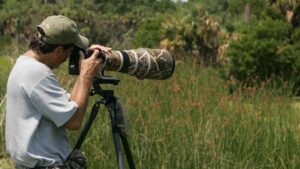 If you work hard and believe in yourself, you can do anything. It's never too late and you are never too old, believe in yourself and give your effort and become better.