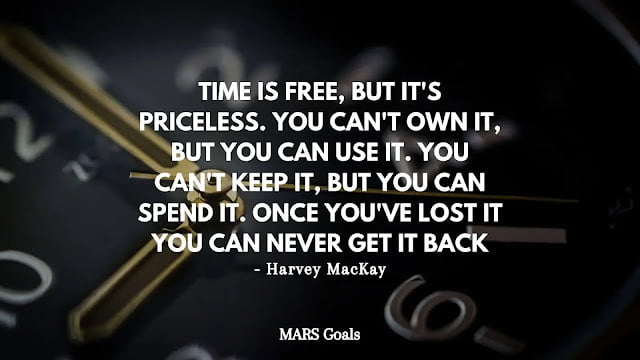 TIME IS FREE, BUT IT'S PRICELESS. YOU CAN'T OWN IT, BUT YOU CAN USE IT. YOU CAN'T KEEP IT, BUT YOU CAN SPEND IT. ONCE YOU'VE LOST IT YOU CAN NEVER GET IT BACK – Harvey Mackay
Time is one of the things in life that you cannot stop. If you are working long hours to increase your income, you need to stop, realize the worth of your time, and invest it in your physical and mental well-being because it will affect our future. Many individuals nowadays do not understand the value of time, which cannot be bought with money. Spend time with your loved ones and friends to create lasting memories.
The creative story about this quote:
Robin and Tommy are friends and both are students at a school somewhere in the world. Their daily tasks involve studying, studying, and more studying. Their daily schedule consists of waking up, studying, going to school, studying, returning home, studying, sleeping, and eating in between. They work together to learn and share knowledge; they are the top students in their class. After Robin's father accepted a job offer in another country, the family moved there, and Robin enrolled in a local school.
Peter quickly became a friend to Robin at his new school because of his friendly character. In the same way, he picked Tommy to be a friend at his previous school. Peter has a positive outlook on life, he spends minimum time studying and is an average student, although he does well in all of his classes. Peter and Robin spend time together. They enjoyed their days and went on outings on the weekends. Robin successfully completed his studies.
Both Robin and Tommy started their own businesses, but they have not kept in touch since their school days. Both of their companies have had good growth, hired numerous staff members, and successfully managed their business. They both choose to retire because they are getting older. They meet at a conference function one day. But because they haven't seen each other in a while, they don't comprehend one another. They attend the conference because they are the chief guest.
They ask Robin to speak, and when he accepts, he begins by discussing how his time at school has changed his life. He speaks of Tommy, Peter, and the future. In my retired life, I have a lot of memories to think on; but, if I were still enrolled in my old school, I would not have those experiences. Tommy then realized Robin was referring to him. After hearing this, Tommy feels horrible, yet he does not tell who he is because of his remorse.
Because he spends his time with family and friends, Robin has come to the realization that time is precious. Tommy has also realized this. After that, Tommy changed his behavior and started managing his time well.
This is just a story to convey the importance of time and not other than that.